IHC STPM® (Suction Tube Position Monitor), technology installed aboard the M/V Dredger Gino Cucco consists in the control of the position of the suction tube that fully satisfies the requirements of efficient dredging. It consistently delivers a continuous overview both to the Commander and the dredger, allowing them to work in synchrony.The main parameters processed digitally by IHC STPM ® technology are:
The three-dimensional position of the suction tube and "drag head" based on the central outlay and orientation of the dredger in a grid of the area;
The position of the dredger compared with the water surface.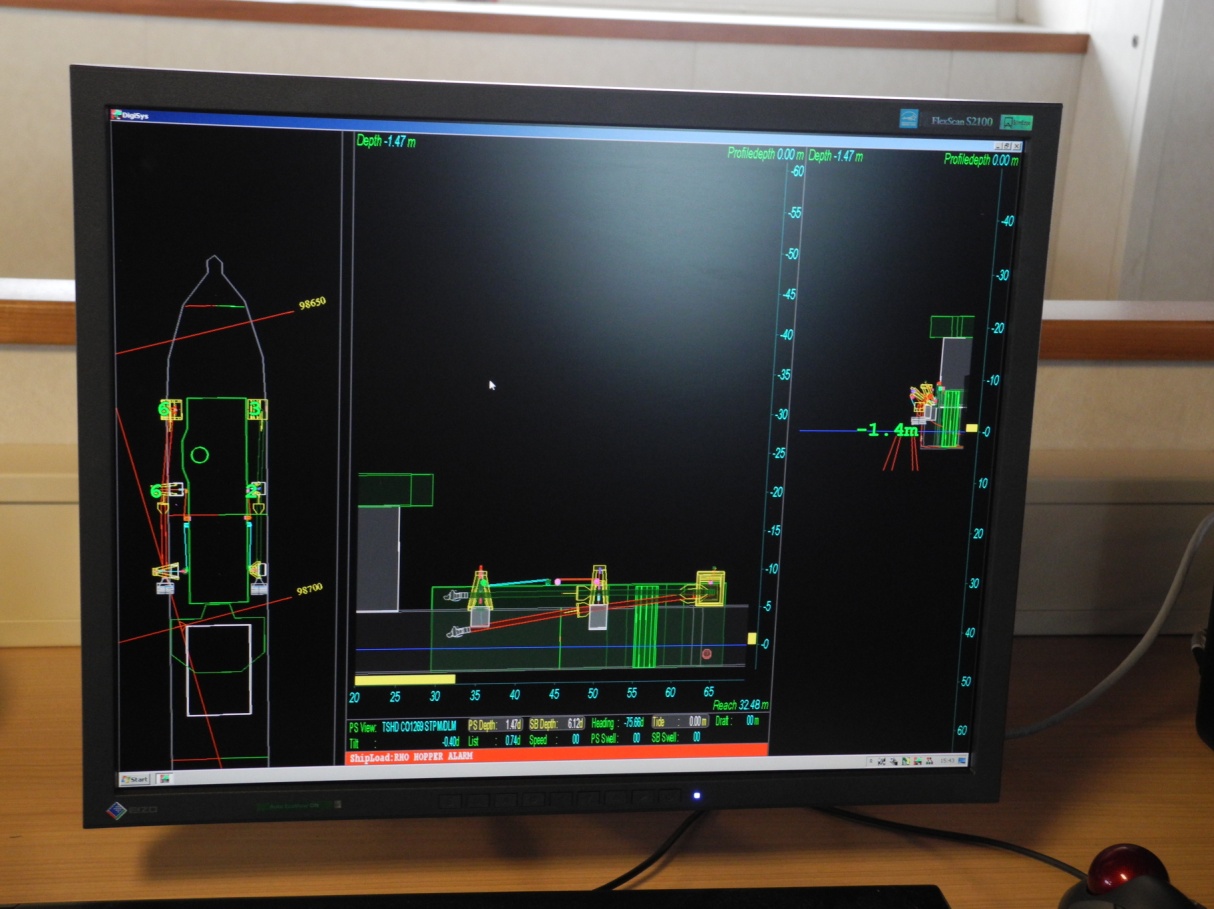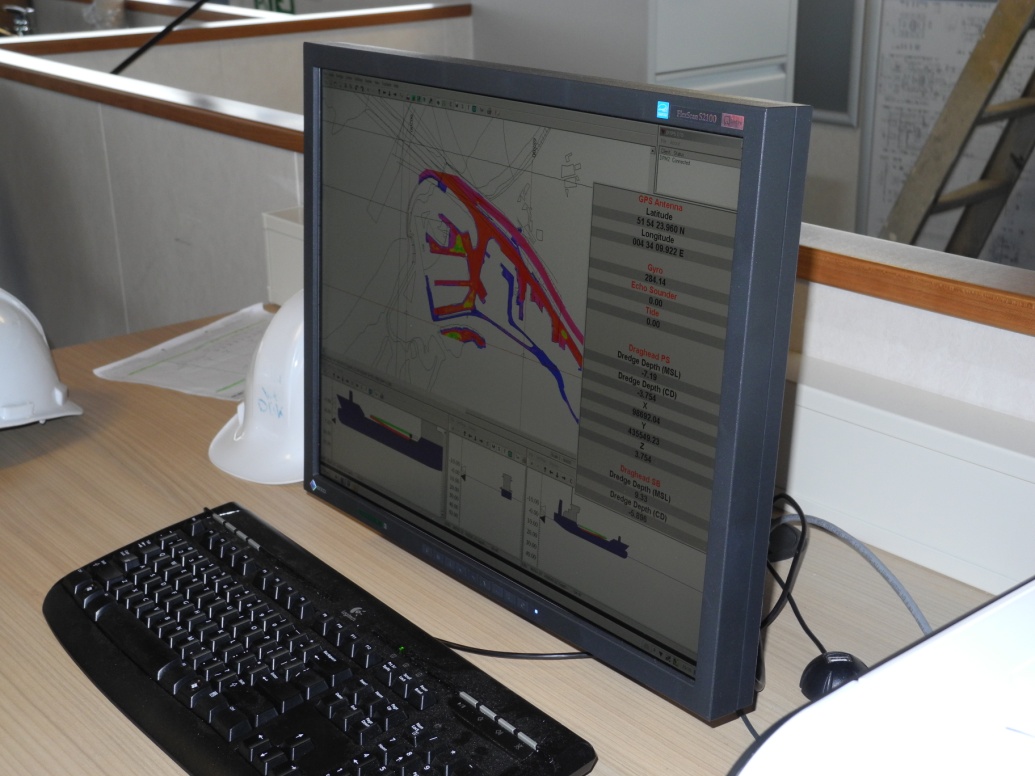 This data, combined with geographic coordinates obtained from the DGPS and survey system, provide the operator of the dredger an appropriate indication of the correct geographic location and dredging depth. With these tools, the dredger, coordinated by the commander, manages to dredge up as efficiently as possible.
To cope with the high demand for a simple and innovative display of the working plan of the dredger on hydrographic charts, the software package DTPS (morphological comparison track presentation system) is installed, which allows the dredge operator to check in real time updates of digital bathymetric maps.